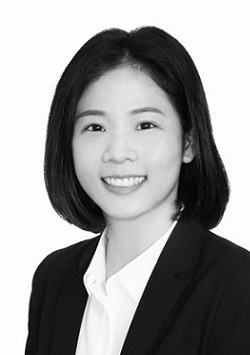 Department:
Litigation & Dispute Resolution
Contact:

yikshuying@leenlee.com.sg
YIK Shu Ying
Shu Ying is a Partner in the Litigation and Dispute Resolution department.
She graduated from the National University of Singapore in 2011, and was called to the Singapore bar in 2012.
Shu Ying handles a broad range of commercial and criminal litigation, with emphasis on probate and resealing applications, preparation of wills, and advising on matters relating to trusts and estate administration. She is fluent in both English and Mandarin.
Some of her recent work include:
Advising on the administration of a will trust involving assets of $200M
Advising on and acting in various landlord and tenant disputes
Acting as co-counsel in and successfully defending a $250,000 claim in alleged misrepresentation brought by a tenant against its landlord
Acting as co-counsel in, and successfully defending the homeowners in an appeal brought by a Management Corporation before the High Court in relation to the liability to maintain
Acting as co-counsel in bringing a $9M claim for fraud and misrepresentation
Acting as co-counsel and succeeding in a High Court claim by a company against errant directors for breach of directors' duties