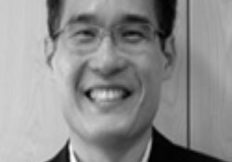 Department:
Real Estate & Property
Contact:

+65 65574721

wongfoongwee@leenlee.com.sg
WONG Foong Wee
Foong Wee is a Partner in the Real Estate & Property Department.
Foong Wee's area of practice encompasses a wide range of real estate and conveyancing matters, including retail and corporate real estate transactions, leases and development projects. He also has experience in advising, negotiating and preparing commercial contracts as well as aspects of general solicitor's work.
Foong Wee graduated from the National University of Singapore with an LLB (Hons) degree in 1994. He obtained an MBA from NUS in 2002. He joined Lee & Lee as an Associate in 2005 and was admitted as a Partner in 2007. Prior to this, he had stints at several small and large law firms and as in-house counsel with a major local property company. Some of the recent work in which he has been involved include:
Acting in the sale, purchase and financing of a wide range of residential, commercial and industrial properties and buildings;
Acting for major landlords and tenants in commercial, industrial and residential leases;
Acting for developers in the acquisition, financing and disposal of real estate investment and development properties.