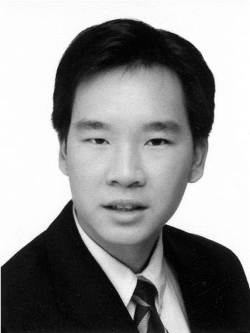 Contact:

+65 65574606

joelteo@leenlee.com.sg
TEO Joel Zhu-En
Joel Teo is a Partner in the Corporate Department, specialising in equity capital markets, corporate and M&A transactions, investment funds and private equity. He joined Lee & Lee in 2006.
Joel graduated with a LLB (Hons) degree from the National University of Singapore in 2005 and was called to the Singapore Bar in 2006. He also holds two masters degrees: LLM (Merit) (specialisation in Corporate/Commercial Law) from the University of London (Queen Mary) in 2009, and MBA (specialisation in Finance) from the National University of Singapore in 2013, for which he won the Inchcape Berhard Book Prize for Corporate Strategy.
He is active in the Private Equity and Venture Capital sector and provides pro bono help to startup companies.
Notable transactions that he has been involved in:
Equity Capital Markets
Acted as Underwriter's Counsel for the proposed listing of a commercial real estate investment trust on the SGX with a portfolio value of S$1.6 billion;
Acted as Issuer's Counsel to Pteris Global Limited for a proposed S$126 million reverse takeover transaction of assets of a PRC state-owned enterprise;
Acted as Vendors' Counsel for a proposed S$160 million reverse takeover exercise of a PRC gold mining company by Europtronic Group Limited;
Acted as Issuer's Counsel to Sincap Group Limited, a China-focused mining and trading company in relation to its IPO on the SGX;
Acted as Issuer's Counsel to Harrys Holdings Limited, in relation to its IPO on the SGX;
Acted as Issuer's Counsel for a PRC water treatment company for a proposed IPO on the SGX;
Advised Vestpa plc (now known as China Food Company plc), a London AIM-listed company, in its GBP 26.7 million acquisition of Full Fortune Holdings Pte Ltd, a Singapore investment holding company with PRC subsidiaries involved in the animal feed and condiments business, for cash and shares, resulting in the reverse takeover (RTO) and re-admission to AIM of Vestpa plc;
Advised Bio-Treat Technology Limited in relation to: (a) a S$39,689,458 rights issue; (b) debt settlement scheme involving its international convertible bondholders by way of a reduced debt amount and the issuance of warrants; (c) a placement of HK$250 million to a new subscriber by way of issuance of shares, convertible notes and warrants; and (d) a partial debt for equity swap in relation to the then secured creditor of the company by way of issuance of shares, convertible notes and warrants;
Acted for Ascott Residence Trust in relation to: (a) a divestment of a Singapore property for a sale consideration of S$359 million; (b) the acquisition of three serviced residential properties in Singapore and China for an aggregate purchase consideration of S$688 million; and (c) ancillary transactions.
Private Equity and Venture Capital
Advised the National Research Foundation (Prime Minister's Office) in relation to its venture capital funding schemes and investments in startup companies in the technology sector in Singapore;
Acted for Goldman Sachs Real Estate Private Equity in relation to the acquisition and divestment of its Singapore real estate investment portfolio building assets;
Advised GE Energy Financial Services in relation to its investment into Renewable Energy Trust Asia, the first Asia-pacific renewable energy trust (structured as a private business trust) with a target AUM of S$380 million;
Advised Singapore private equity funds and venture capital funds in relation to fund incorporation, regulatory compliance and mergers and acquisitions
Mergers and Acquisitions
Advised a Singapore brokerage for the acquisition and divestment of distressed debt;
Advised a Singapore property owner/developer for a S$35 million complex real estate development structure;
Advised a Middle Eastern Investor for its divestment of its existing stake in a niche Singapore based property developer;
Regulatory & Compliance
Advised Great Eastern Insurance in relation to its capital adequacy requirements under the Insurance Act and made representations to the Monetary Authority of Singapore on their behalf.
Publications
Author, "Singapore Legal History of Water: The Municipal and the Singapore Story, Past Present and Future" (2004) 24 Singapore Law Review.22
[This paper was presented at The Inaugural Singapore Law Review Symposium "The Singapore-Malaysia Relationship: The Future Roles of International Law".]
Author, "A Legal History of Water: Encounters with Singapore Legal History– Essays in Memory of Geoffrey Wilson Bartholomew" a publication of the Singapore Journal of Legal Studies.
Author, "Manipulating Corporate Nationality for Shareholder Protection under International Investment Treaties: The International Law on Foreign Investment" (Singapore: National University of Singapore, 2004)
Author, "IRAS and the Right to a Refund of Overpaid Taxes, The Tax Payer Strikes Back: The Law of Taxation" (Singapore: National University of Singapore, 2004)
Author, "Case Study on IBM, Riding the Megatrend of Sustainability" (Singapore Business Federation 2011) Author, "Singapore-Domiciled Private Equity Funds and Taming the Chinese Dragon", the Journal of Private Equity (Fall 2012, Vol 15)
Author, "3 Areas of Growth in Investment Banking in Singapore", the Asian Banking and Finance Portal, 14 May 2013
Author, "Creating value in Asian private equity transactions in 2013", the Asian Banking and Finance Portal, 3 June 2013
Memberships
Member, the Law Society of Singapore (publication committee member)
Member, Singapore Academy of Law
Member, Zhang Clan (Executive Committee Member)
Member, The London Club (Singapore) (Honorary Secretary) – The registered society of the University of London International Programme Alumni in Singapore
Member, Hwa Chong Alumni Association
Member, Hwa Chong Junior College Association
Member, Singapore Chinese Chamber of Commerce
Member, Singapore China Business Association
Member, Singapore China Friendship Association