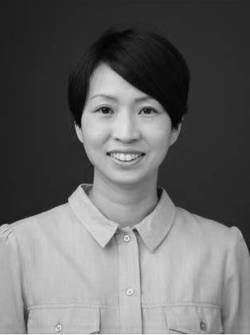 Contact:

+65 65574818

songruohjin@leenlee.com.sg
SONG Ruoh Jin
Song Ruoh Jin is a Partner in the Corporate Department.
Ruoh Jin graduated from the National University of Singapore in 1996 and was admitted to the Singapore Bar in 1997. She joined Lee & Lee as a Partner in December 2006.
Her areas of practice include advising listed and unlisted companies on mergers and acquisitions, joint ventures, share placements and corporate finance matters, as well as advising listed companies in relation to their on-going matters such as legal and regulatory compliance, annual general meetings, announcement requirements and the requirements to obtain shareholders' approvals.
Recent matters she has worked on include:
Advising a foreign potential purchaser in the acquisition of a power generation company in Singapore which had a generation market share of over 25% of the Singapore market and which owned generation assets with a licensed capacity totalling 2,670 megawatts comprising oil-fired steam plants and gas-fired combined cycled plants, including the due diligence investigations as well as advising on aspects of Singapore law and practice on various issues relevant to carrying on business in Singapore and owning and operating a power generation company.
Advising the original mandated lead arrangers in relation to the project finance and security package for the construction of an integrated resort in Singapore, on various Singapore law aspects on major bankability issues, including advising on issues arising under the Casino Control Act and the development agreement for the construction of the integrated resort and on certain aspects of corporate law relating to the security documents.
Advising a company listed in Singapore in the divestment of their subsidiaries by way of a sale of shares for a consideration exceeding S$20 million which was followed by an offer made to shareholders in multiple jurisdictions for the acquisition of shares for a consideration exceeding S$55 million. One of the counterparties was a listed corporation that convened a special general meeting to obtain shareholders' approval relating to the transactions. The transactions also involved the consideration of multi-jurisdictional issues, and securities regulatory requirements in various jurisdictions.
Advising a property developer in its joint development of a mall cum luxury apartment project at a major downtown site area in Singapore, including advising on the terms of the tender (awarded for S$1.38 billion) for the site area which had a maximum permissible gross floor area of 125,726 sq m, and advising on the agreements regulating the rights of the joint venture partners entered into before and after the award of tender, and various aspects of corporate law relating to the building agreement.
the sponsor in connection with the establishment and initial public offer of one of Singapore's first few listed real estate investment trust (REIT) the proceeds of which were estimated to be S$722.0 million, and which assets included the largest shopping mall in Singapore at the time of the listing.