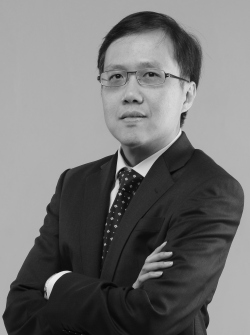 Contact:

+65 65574829

luncheeleong@leenlee.com.sg
LUN Chee Leong
Lun Chee Leong is Deputy Head of the Corporate Department and a Senior Partner at Lee & Lee.
Chee Leong's main areas of practice are corporate finance and capital markets, takeovers, mergers and acquisitions, regulatory and trust services advisory work. He graduated from the National University of Singapore with an LLB (Hons) degree in 1995 and was placed on the Dean's List. He was also awarded the Law Society Book Prize in 1992/93.He joined Lee & Lee as an associate in 1996 and was made a partner of Lee & Lee in January 2002.
Some of the recent work he has been involved in include:
acting for PRC and Singapore companies in relation to listings in Singapore, including advising companies on pre-IPO investments, restructuring and acting for companies in the listing process
acting for underwriters and a trustee in the listing of stapled securities involving real estate investment trusts and business trusts.
acting in mergers and acquisitions and transfers of companies and businesses, privatisations and delistings, mandatory, voluntary and partial general offers, and offers by consortiums.
advising on capital market services licensing requirements under the Securities and Futures Act and Financial Advisers Act
Chee Leong advises regularly on corporate governance, regulatory and listing compliance issues and serves as company secretary to numerous mainboard and Catalist listed entities.
He is fluent in English and Mandarin (oral and written).
Chee Leong also writes extensively and amongst other writings, he has contributed to the following publications:
Halsbury's Laws of Singapore Volume 5, 2010 and 2014 reissue
Woon's Corporations Law, Volume R (SGX Listing Manual: Mainboard Listing Rules), Issues 43 and 47