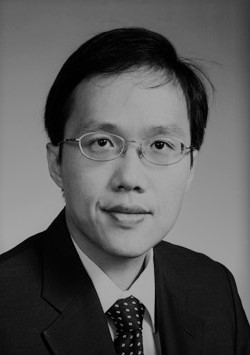 Contact:

+65 65574829

luncheeleong@leenlee.com.sg
LUN Chee Leong
Notary Public & Commissioner for Oaths
Lun Chee Leong is a senior partner and deputy head in the Corporate Department of Lee & Lee.
Chee Leong's main areas of practice are corporate finance and capital markets, takeovers, mergers and acquisitions, real estate investment trust and business trusts, regulatory and trust services advisory work. He graduated from the National University of Singapore with an LLB (Hons) degree in 1995 and was placed on the Dean's List. He was also awarded the Law Society Book Prize in 1992/93. He is fluent in English and Mandarin (oral and written).
He joined Lee & Lee as an associate in 1996 and was made a partner of Lee & Lee in January 2002.
Some of the transactions he has been involved in include:
REIT-related 
Acted for the joint global coordinators and joint bookrunners in the listing of CDL Hospitality REIT and OUE Commercial REIT.
Acted for Singapore Press Holdings in the sale of The Clementi Mall to SPH REIT for S$570 million.
Acted for SPH REIT in obtaining a secured term loan facility of S$975.0 million.
Acted for OUE H-REIT in obtaining a S$630.0 million financing package.
Acted for Indiabulls Properties Investment Trust in takeover offer by Grapene Limited in 2016 and Brenformexa Limited in 2017.
Acted for subsidiaries of CapitaLand Limited ("Capitaland") in the divestment, through the divestment to Ascott Residence Trust of shareholding interests and a property sale, a total of 28 serviced residence properties for an aggregate sale consideration of S$969.6 million and the acquisition of a serviced residence property in China, known as Ascott Beijing for an aggregate purchase consideration of S$214.0 million.
Acted for the manager of an Ascott Residence Trust in the disposal of Somerset Grand Cairnhill at S$359 million and the acquisition of Ascott Raffles Place, Ascott Guangzhou and the new Cairnhill residences at S$688.3 million.
Acted for trustee of K-REIT Asia in the acquisition of Ocean Financial Centre at a value of more than S$2 billion.
Acted for the trustee of Cambridge Industrial Trust, now known as ESR REIT, in numerous projects, including:

the acquisition of several properties, including 25 Pioneer Crescent, a 4-storey single user detached factory built-to-suit development, at a purchase price of S$15.0 million, 3 Tuas South Avenue 4 for S$15.0 million, 54 Serangoon North Avenue 4 for S$21.0 million.
the establishment of a S$500,000,000 Multicurrency Medium Term Note Programme.
asset enhancement projects at 88 International Road and 30 Toh Guan Road at S$16 million and S$8.3 million respectively.
Acted for RBC Investor Services Trust Singapore Limited in various regulatory and trust matters.
Acted for a Singapore trustee in the establishment of a union private trust investing in listed fixed income investments, listed equities, listed commodities, listed real estate related (including sector-related) equities and advising the manager of the fund in respect of investments.
Acted for a US capital fund in relation to an investment in a business trust established for investing in renewable energy in Asia.
Mergers and acquisitions 
Acted for Lippo-linked Gentle Care Pte. Ltd for Healthway Medical Corporation Limited in a S$103 million offer;
Acted for Eu family in a consortium involving a Temasek-linked subsidiary in takeover offer for Eu Yan San International Ltd;
Acted for Biosensors International Group, Ltd. in the first privatisation exercise in Singapore of a main board listed company executed by way of amalgamation;
Acted for Golden Star Group Limited in the successful mandatory unconditional offer for Novo Group Ltd., a public company with dual primary listings in Singapore and Hong Kong. The transaction is notable in that it had to comply with both Hong Kong and Singapore takeover codes;
Acted for Popular Holdings Limited in the voluntary conditional cash offer by Grand Apex Holdings Pte Ltd at a valuation of S$255 million;
Acted in the Deutsche Bank-led consortium's takeover offer of Jaya Holdings Limited valuing the company at S$370.4 million;
Acted for Ascend Capital Limited in the partial takeover offer for Wing Tai Holdings Limited for S$95 million;
Acted for Wheelock Properties (Singapore) Limited in respect of the takeover offer for Hotel Properties Limited which valued the company at S$2.1 billion;
Acted for Cerebos Pacific Limited in a voluntary delisting valuing the company at S$364.8 million;
Acted for Nobel Design Holdings Limited in the takeover offer by Grand Slam RF 18 Investments Pte Ltd;
Acted for GP Batteries International Limited in the voluntary offer by GP Industries Limited;
Acted for M1 Ltd in the potential sell-out by its controlling shareholders, Axiata Group, Keppel Telecommunications & Transportation and Singapore Press Holdings.
Chee Leong advises regularly on corporate governance, regulatory and listing compliance issues and serves as company secretary to mainboard and Catalist listed entities, including Dasin Retail Trust, Isetan (Singapore) Limited, Yoma Strategic Holdings Ltd and Old Chang Kee Ltd.
Chee Leong also writes extensively and amongst other writings, he has contributed to the following publications:
Halsbury's Laws of Singapore, Hire-Purchase;
Woon's Corporations Law, Chapters A to E and Chapter T (SGX Listing Manual: Mainboard Listing Rules);
Lexis Nexis Practical Guidance on Corporate Governance and Public Company Takeovers.
He is a member of the Lexis Practical Guidance Editorial Board.
Chee Leong serves as a member of the Audit Committee in a large charity in Singapore.