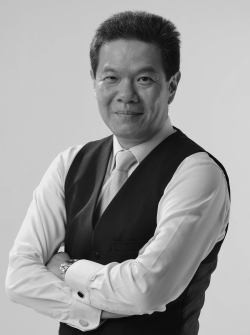 Contact:

+65 65574823

francislim@leenlee.com.sg
LIM Francis
Francis is a Partner in the Corporate department.
Francis graduated from the King's College London in 1997. After graduating, he obtained a Graduate Diploma in Singapore Law with Merit from the National University of Singapore in 1998. He was called to the Singapore bar in 1999. He joined Lee & Lee in 2001 and was made a Partner in 2007.
Francis practises in the area of corporate and commercial law including the sale and purchase of shares and assets, joint ventures, shareholders' agreements, distributorships, mergers and acquisitions, agencies, service agreements, employment matters, hotel management arrangements, and derivatives transactions.
Some of his work included:
Advising and acting for numerous clients in respect of general corporate and commercial matters including employment matters, the sale and purchase of assets or shares, joint ventures, shareholders' agreements, distributorship and agency arrangements.
Advising various major corporations, banks, securities firms and finance houses on licensing and regulatory issues.
Acting for the Singapore branches of international banks undergoing merger worldwide.
Acting for stockbroking houses undergoing merger in Singapore.
Acting for and advising hotel owners in respect of hotel management agreements relating to leading hotels in Singapore.
Advising and acting for various clients operating oil refineries or oil terminals in Singapore.