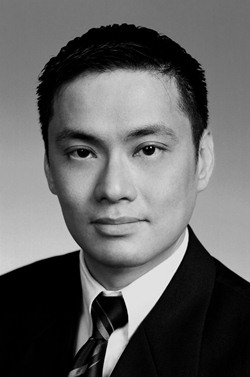 Department:
Litigation & Dispute Resolution
Contact:

+65 65574620

ganthengchong@leenlee.com.sg
GAN Theng Chong
Gan Theng Chong is a Partner in the Litigation and Dispute Resolution department.
Theng Chong graduated from the National University of Singapore in 1994 and was admitted to the Singapore bar in 1995. In 2002, he obtained an MBA (with Honours) from the University of Chicago. Theng Chong joined Lee & Lee in 2003 and was made a Partner in 2007.
Theng Chong handles a broad range of civil and criminal litigation, with particular emphasis on corporate and commercial litigation. He has advised and acted for international banks, major listed companies and prominent individuals.
Some of his work includes:
Acting for international banks against various parties involved in an international scam of credit fraud and money laundering.
Acting for various clients in various multi-million dollar claims by listed companies in the US and multi-national companies involving issues of fraud, breach of fiduciary duties and conspiracy to injure.
Acting for a client in a claim against a Malaysian listed company in a claim of US$5 million.
Advising an international bank on exposure to fraud committed by a customer against other offshore banks.
Acting for a property developer against a property agent and buyer in a case involving the issuance of options with significant impact on property practices in Singapore.
Acting for an investor to successfully obtain Court approval of a scheme of arrangement and to revive a company that was already being wound up.