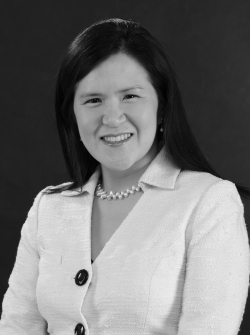 Department:
Real Estate & Property
Contact:

+65 65574724

bernicegan@leenlee.com.sg
GAN Bernice
Bernice Gan is a Partner in the Real Estate & Property department.
Bernice graduated from the National University of Singapore in 1999 and was admitted to the Singapore Bar in 2000. She commenced practice at Lee & Lee and was made a Partner in 2008.
As a real estate and conveyancing lawyer, Bernice has represented individuals, housing developers, banks and financial institutions and international and local corporate clients in their property matters.
Her work includes conducting due diligence on property, drafting, negotiating and advising on contracts and agreements for the following:
acquisition and disposition of industrial/commercial buildings or land and "en-bloc" residential and commercial units
sale of landed and strata residential housing developments (including executive condominium developments) by licensed housing developers
sale and purchase, leases, mortgages and charges and redemptions of individual private residential and commercial property units
other property-related matters like powers of attorney and trusts.