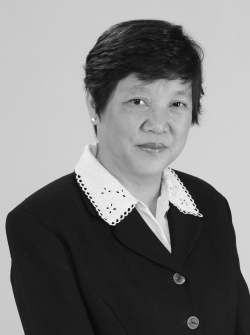 Contact:

+65 65574722

chuasokhoon@leenlee.com.sg
CHUA Sok Hoon
Chua Sok Hoon is a Partner in the Real Estate department.
She was admitted to the Singapore Bar in October 1983 and has been in practice for 30 years. She has been with Lee & Lee for about 27 years.
She has a wide knowledge of real estate and her areas of practice include sale and purchase of residential and commercial properties, mortgages, statutory charges, collective sale and purchase, housing projects, sale and purchase of hotels, office buildings and industrial properties and other real estate related matters.
Some of her recent work includes:
Acting for developers in the collective purchase of housing developments
Acting for licensed developers in the sale of residential housing developments
Acting for financial institutions in mortgages, redemptions and mortgagees' sales
Acting for owners in the collective sales of housing developments
Advising developers on licensing and planning requirements of residential projects
Advising vendors and purchasers in the sale and purchase of residential and commercial properties including whole buildings and the related warranties and assignments in such