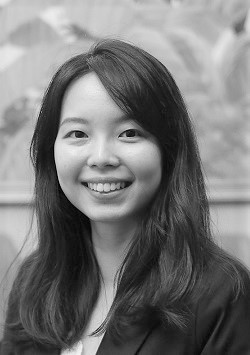 Department:
Litigation & Dispute Resolution
Contact:

+65 65574786

jacquelinechua@leenlee.com.sg
CHUA Jacqueline
Jacqueline is a Partner in the Litigation and Dispute Resolution department.
Jacqueline graduated from the Singapore Management University in 2011, and was admitted to the Singapore Bar in 2012. She was made a Partner in 2021.
Jacqueline is involved in a broad range of claims and disputes, including commercial fraud matters, immigration matters, employment matters, and defamation. She has also defended clients in respect of criminal matters such as criminal breach of trust, illegal moneylending, and violations pertaining to manpower.
Jacqueline is fluent in both English and Mandarin.
Some matters which Jacqueline has acted in include:
Acting for multiple Chinese individuals in a $25 million immigration fraud case involving a prominent businesswoman in the kindergarten industry. Successfully obtained a High Court order committing the defendant to imprisonment for dissipation of her assets (Wang Cheng and others v Song Fanrong and others [2018] SGHC 102).
Acting for a Canadian technology company against a Chinese state-owned enterprise in arbitration proceedings for breaches of contract and misrepresentations causing damages in the region of US$1 billion. Successfully obtained an emergency injunction to restrain the party from further acting against the client's detriment.
Acting for Indonesian businessmen in relation to an investment fraud and unauthorised transfer of property in Singapore involving lawyers. (Cristian Priwisata Yacob and another v Wibowo Boediono and another [2017] SGHC 8)
Advising a multinational construction/machinery company headquartered in China on a broad range of matters such as employment law, sale of goods disputes, and franchising disputes.
Acting for a Chinese apparel business-owner in proceedings involving loan agreements. Successfully conducted execution proceedings to recover the entire judgment sum.