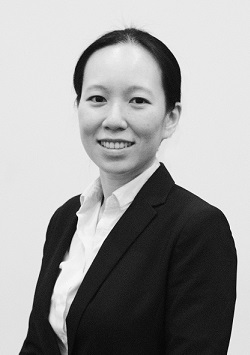 Department:
Litigation & Dispute Resolution
Contact:

+65 65574625

aprilcheah@leenlee.com.sg
CHEAH April
April is a Partner in the Litigation and Dispute Resolution Department.
She graduated from the National University of Singapore in 2012, where she was the recipient of the Roger Fisher Prize in Negotiation in 2011 and was awarded the best oralist in the Asia Pacific rounds of the 2012 Manfred Lachs Space Law Moot Court Competition. She joined Lee & Lee as a Trainee in 2014 after a fruitful year in church ministry, and was called to the Singapore Bar in the same year.
April handles a variety of litigation matters including commercial, medical malpractice, and criminal litigation. Some of her more recent / significant work includes:
Commercial litigation
Acting as co-counsel for a property developer in a successful appeal to the Court of Appeal against an institutional trustee to include extrinsic evidence of prior negotiations to interpret a written contract with monetary ramifications in the region of S$40 million: see Lucky Realty Co Pte Ltd v HSBC Trustee (Singapore) Ltd [2015] SGCA 68;
Acting as co-counsel for a country club in a $37 million High Court suit against multiple defendants in respect of possible fraud;
Acting as co-counsel for an off-shore company in the liquidation of a joint-venture entity in the oil industry involving complex cross-jurisdictional disputes;
Acting for corporations, directors, and shareholders in commercial disputes involving issues of contract, minority oppression and breach of directors' and fiduciary duties;
Acting for corporations and individuals in corporate insolvency proceedings; and
Acting for employers and employees in contractual and work disputes.
Medical malpractice litigation
Acting for doctors in professional liability claims, complaints to the Singapore Medical Council, and Coroner's Inquiries.
Criminal litigation
Acting for individuals charged with offences under various criminal statutes including the Penal Code and the Misuse of Drugs Act.