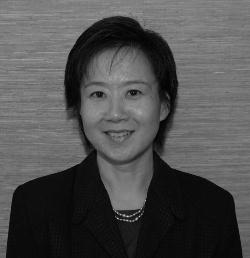 Department:
Real Estate & Property
Contact:

+65 65574723

bohmeimei@leenlee.com.sg
BOH Mei Mei Linette
Linette Boh Mei Mei is a Partner in the Real Estate & Property department.
She graduated from the National University of Singapore in 1990 and also holds a Graduate Diploma in Human Capital Management from the Singapore Human Resource Institute. She served several years as a part-time tutor for the Conveyancing module of the Practice Law Course conducted by the then Board of Legal Education Singapore (now known as Singapore Institute of Legal Education) for law graduates seeking admission to the Singapore Bar.
In the course of her practice, she has represented both individual retail clients as well as institutional ones in a range of real estate work. Some of the work she has been involved in include:
handling sales and acquisitions of property, leases, mortgages and CPF Board charges of property and general advice on property-related matters
acting for licensed housing developers in the sale of residential housing developments
acting and assisting in transactions involving acquisition and disposal of major commercial buildings in Singapore
acting and assisting in collective sales of residential developments in Singapore
acting for financial institutions and other corporate entities in various real estate matters; and
working with the firm's other practice groups in advising international clients on Singapore aspects of their merger(s) and acquisition(s), in particular on property-related issues and regulatory requirements.