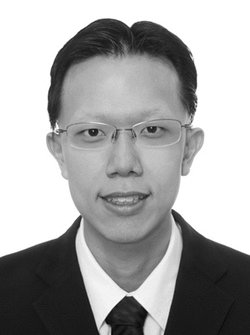 Department:
Litigation & Dispute Resolution
Contact:

+65 65574879

anthonywong@leenlee.com.sg
Wong Anthony
Anthony is a Partner in the Litigation and Dispute Resolution department.
He graduated from the National University of Singapore with an LLB in 2012, where he had served as the President of the NUS Pro Bono Group. He also obtained an LLM from New York University in 2012 under a concurrent degree programme. He joined Lee & Lee as a Trainee in 2013 and was admitted to the Singapore Bar in the same year, after being awarded the Singapore Institute of Legal Education Prize for the Best Student on the Bar Examination Course. He was made a Partner in 2019.
He handles both civil/commercial and criminal cases, and has represented both large corporations and lay individuals. His motivation is to assist clients to resolve their problems effectively, equitably and amicably. His work includes:
Acting for property development companies and private individuals in various landlord and tenant matters.
Acting for doctors in professional liability claims, in complaints to the Singapore Medical Council, and in Coroner's Inquiries.
Acting for persons charged with offences under various criminal statutes, including the Penal Code, the Misuse of Drugs Act, and the Employment of Foreign Manpower Act.
Acting for property owners in disputes arising from the collective sales of housing developments.
Acting for employers and employees in various contractual and work-related disputes.