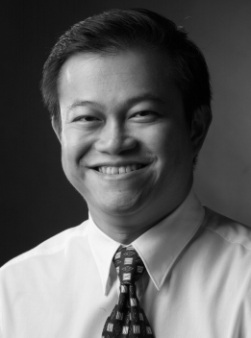 Contact:

+65 65574819

chanyumeng@leenlee.com.sg
CHAN Yu Meng
Yu Meng is a Partner in the Corporate department.
He graduated from the University of Durham in 1995 and was called to the Singapore Bar in 1997. Yu Meng joined Lee & Lee in 2005 and was made a Partner in 2007.
Yu Meng currently practices in the areas of mergers and acquisitions, capital markets, joint ventures, corporate finance, corporate restructuring, securities law, stock exchange practice and corporate secretarial matters. He also has prior experience as a litigation counsel. A sample of his current work scope is set out below:
Advising SMEs on their applications to the Singapore Exchange Securities Trading Limited (the "SGX-ST") and other relevant bodies in respect of reverse take-overs and initial public offerings on the SGX-ST.
Advising SGX-ST listed companies on their continuing listing compliance, corporate disclosures and corporate governance prescribed under the SGX-ST Listing Manual and the Singapore Securities Industry Council's Code on Take-overs and Mergers, in respect of various aspects, including private placements, rights issues, corporate restructuring, mergers and acquisitions.
Advising on the incorporation of companies and corporate secretarial matter, including preparing resolutions, maintaining statutory registers, implementing stock option schemes, preparing Annual Returns and advising on the preparation of Annual Reports.
Acting for an SGX-ST listed company in its debt restructuring exercise involving debt to equity conversions, new asset acquisitions, new share issue placements and liaising with the SGX-ST and the Singapore Securities Industry Council in respect of whitewash resolutions.
Providing advice on mergers and acquisition, private equity financing and joint ventures projects, performing legal due diligence reviews and handling negotiations and drafting of sale and purchase, subscription and shareholders' agreements.